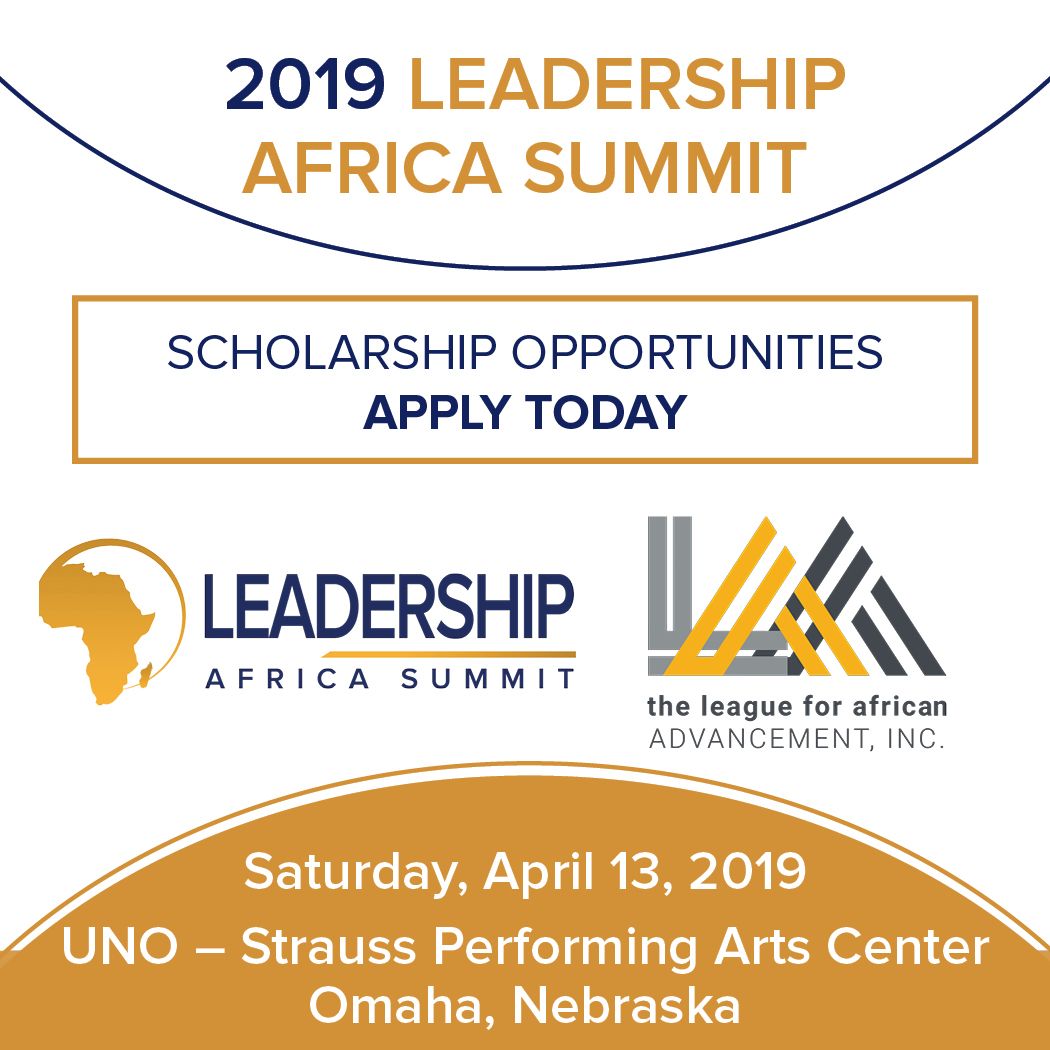 The Leadership Africa Summit is a gathering of high-achieving young professional African leaders, entrepreneurs, game-changers, and people who cherish Africa. To honor our supporters, we will offer $500 scholarships to African or African descent public high school seniors of the Omaha-Metro area, who will attend a technical school, training school, or college.
---
Scholarships will be awarded at the Leadership Summit on Saturday, April 13, 2019, at the University of Nebraska at Omaha, Strauss Performing Arts Center.
---
Applications are due on Friday, March 08, 2019, at 11:59 p.m. CST
---
Scholarship Submissions are closed now.